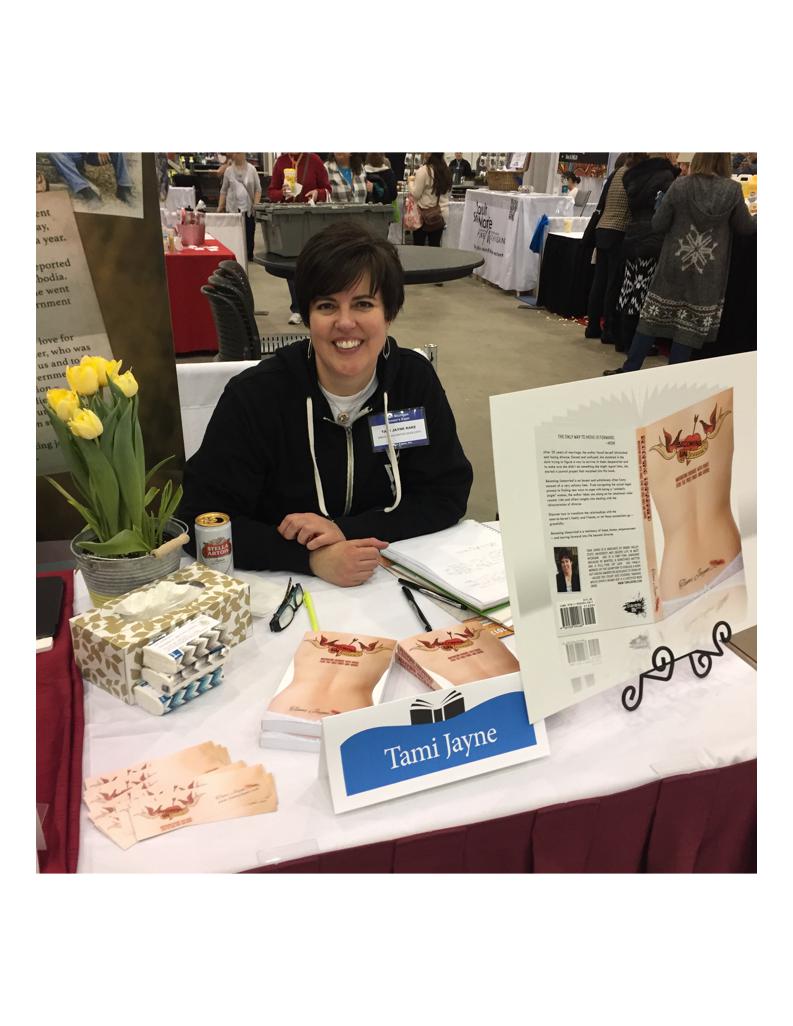 Two simple words that don't quite capture how I feel about all of the people who've supported me and helped make the book and this website possible.
Thank you to everyone who joined me at the Women's Expo earlier this month.  The show was a wonderful opportunity to meet new people, connect with friends and network with fellow authors who warmly welcomed me into their tribe.  It was a fun weekend and an excellent way to launch my new venture!
And more thanks to…
My family & friends.  Plus extended families, as well as friends of friends.
Co-workers and mentors, both current and past.
The Professionals.  From the therapist & divorce attorney who got me through my divorce and its aftermath; to the great teams of folks who set me up for success with Becoming Unmarried.
Holla!  Holla!
Splattered Ink Press
Amy Abrams Design
PNC Bank Merchant Solutions
Great Lakes Writers Group
Michigan Authors
I'll even give a shout out to some of my ex-husband's family and friends who have shown support for my book.  Don't worry, he probably has no idea we've even kept in touch.
Two little words that seem insignificant, yet convey so much love and gratitude.
To all of you who have helped me…  a heartfelt thank you!  I truly wouldn't have made it without you.
A Little Tact, Please
Hey, we all disagree from time to time. But since this is my little universe, I reserve the right to remove comments that are mean-spirited or contain verbal violence. Divorce discussion can get passionate and that's okay. But let's keep it classy and help one another instead of hurting each other.